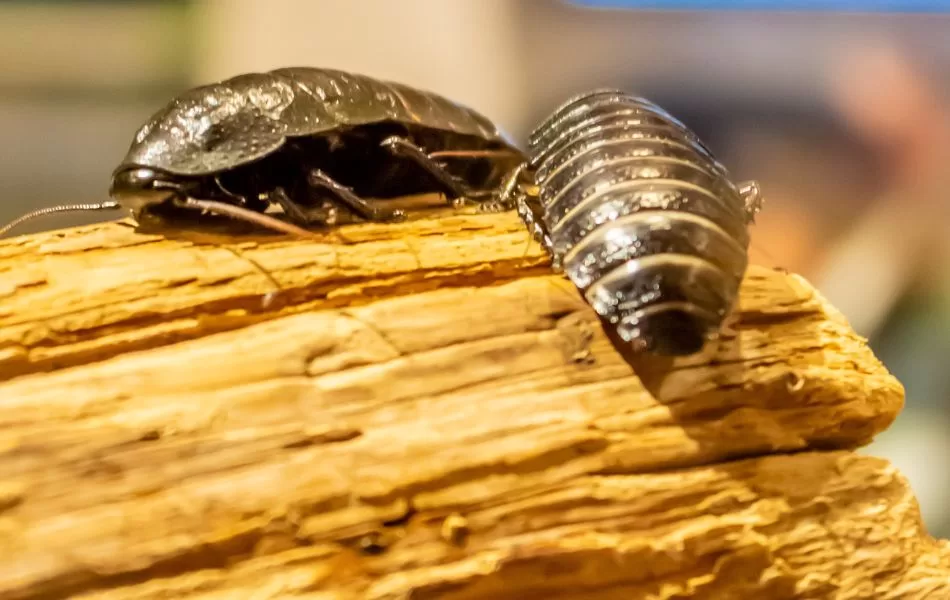 After School Animals: Bugs
After School Animals: Bugs
Tuesday, December 5, 4:30 pm
Fee: Included in regular KNC admission. Register or drop in. Audience: Kids & Families |  Meet: KNC Visitor Center 
Head to KNC after school to visit with a KNC educator, animal care manager, and animal ambassador for feeding time!
While you learn about each Ambassador and how they represent their wild counterparts, you'll also get a behind the scenes view on daily feeding, care, and training practices are done.  Afterwards get an up-close view at our ambassador when they come out to visit you while you are here. Featured animals each month:
December 5: Bugs. Meet all of the bugs here in animal care. Some are used for programs and display, and some are used as feed for other animals. Learn about the different purposes of our bugs and get a behind the scenes look at how we care for them. 
January 9: Turkey Vulture. Join KNC's animal care staff for a live training session with our turkey vulture, Tukey. Learn about the different training strategies used and learn about what it means to be a KNC Animal Ambassador.
February 6 – Peregrine Falcon. Visit with KNC's animal care staff as they lead P, KNC's peregrine falcon, in a live training session. Watch different training activities and what she represents as an ambassador at KNC.