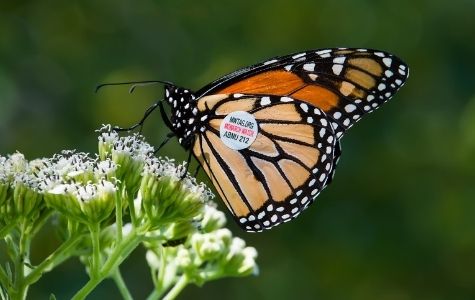 Cancelled: Monarch Tagging
Please note, the September 27 event has been cancelled due to inclement weather.
Join KNC's Michigan Butterfly Network to tag and release wild monarch butterflies as they begin their migratory journey toward Mexico. Go on a guided hike through KNC's Emma Pitcher Prairie geared with butterfly nets and monarch tags to contribute to Monarch Watch's 30 years of monarch tagging data.
Fee: $3 Member/ $10 Non-Member, children 3 and under free
Register by 4 pm Monday before each program
Meet: KNC Camp parking area/Prairie Pathway Trailhead
Audience: All ages