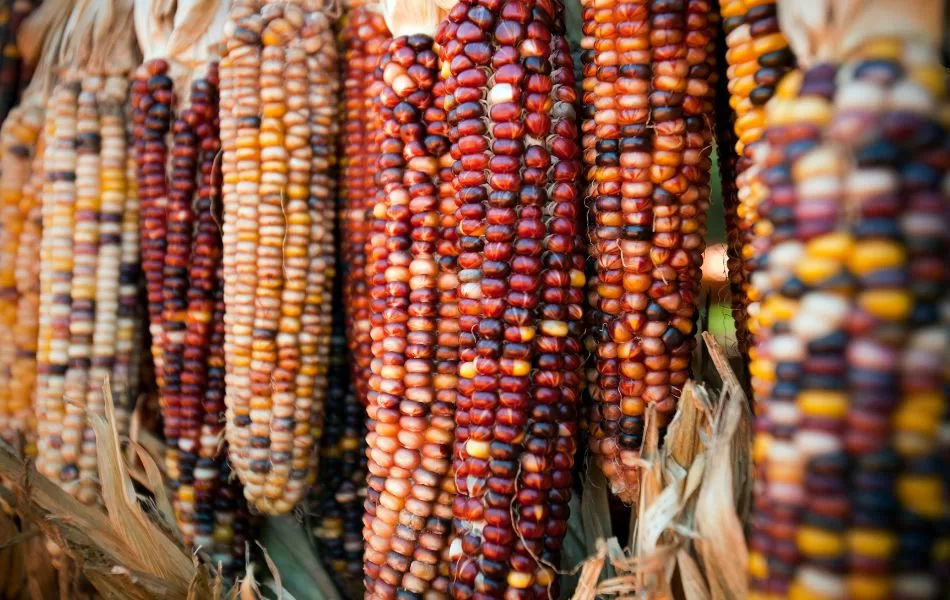 Returning & Reskilling: Indian Corn Soup
Returning & Reskilling at DeLano Homestead
Saturday, November 25, 10 am – Noon
Fee: $7/Member, $10/Non-Member. Please register.
Audience: Adults and youth ages 8+.  |  Meet: DeLano Homestead
Indian Corn Soup with Shannon and George Martin and Family from the Gun Lake Tribe
Learn to use hardwood ash in the process of nixtamalization of Indian corn to make Pottawatomi corn soup. Indian corn has always been a staple of the Pottawatomi diet. As you will see during the demonstration, Indian corn is more than just a fall/Thanksgiving tabletop decoration. Stay to enjoy a bowl of soup and share in the feast.
Our facilitator, George Martin, is famous for his corn soup and was even featured on Mo Rocca's cooking channel special, "My Grandmothers Ravioli"!  See his recipe here >

See all the fall sessions and register at NatureCenter.org/Returning.