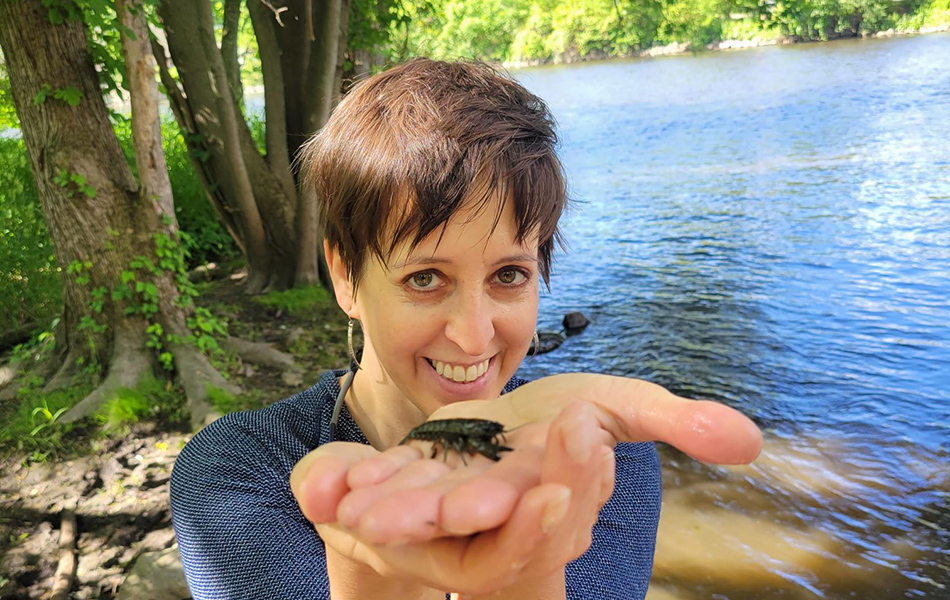 Kalamazoo River Guardians
Kalamazoo River Guardians
Saturday, October 7, 9am – 2pm
Fee: Free event  |  Audience: All ages
Please register. 
Since 2012, the Kalamazoo River Guardians have monitored the health of the Kalamazoo River and its local tributaries to identify threats from human impacts to these critical ecosystems. This past spring, our amazing team of volunteers worked together to continue this critical work and assess the water quality at four long-term monitoring sites in our local watershed. Now, we are gearing up for our fall sampling event and we are always looking for new volunteers.
As a Kalamazoo River Guardian, you will work with a team of experts to sample aquatic macroinvertebrates at one of our monitoring sites. Then we will return to the lab at the Heronwood Field Station to identify these samples under microscopes. The data that we collect contributes to a statewide database that's used for valuable research and monitoring. No prior experience is necessary! Lunch will be provided.